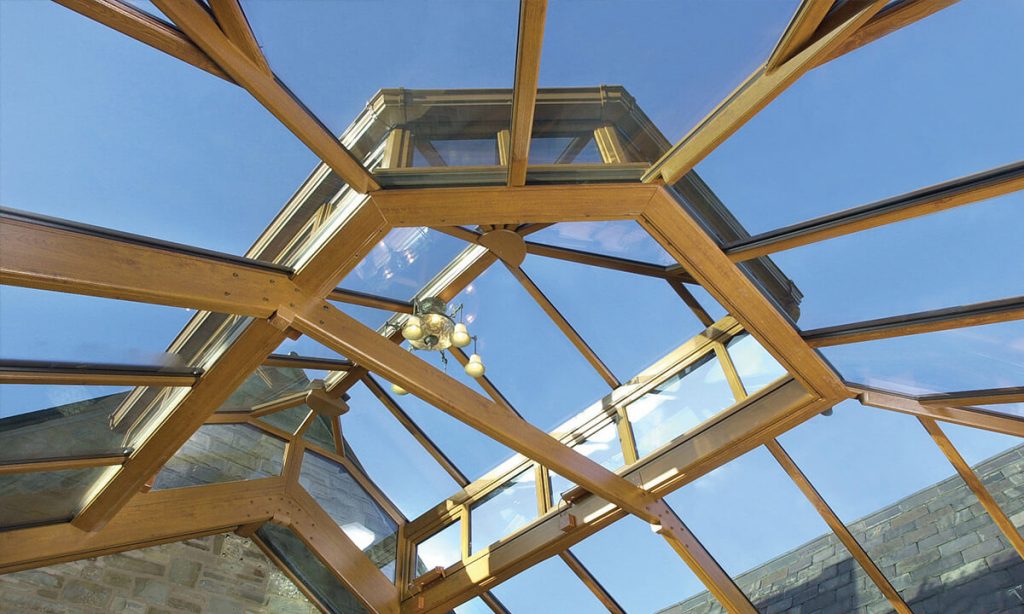 Depending on the calibre of your conservatory, the roof tends to be the weakest part of the structure. General wear and tear over the years can cause damage, allowing unwanted water in through the roof and spoiling your enjoyment of your conservatory space.
Diagnosing the cause and figuring out whether the roof needs to be repaired or replaced by yourself can become a difficult task if you don't know what you're looking for. There's no need to worry though, as we've devised a quick checklist covering the most common reasons for conservatory roof leaks and the likelihood of needing to repair or replace.
In this list, we'll cover the following points:
1. Damaged or deteriorated sealant between panes
2. Damage to the actual glass
3. Polycarbonate conservatory roof is leaking
Conservatory roof replacement tip:
However tempting it may be to try and fix the leak yourself, we strongly advise against this. There are a few reasons why DIY conservatories are a bad idea with the primary reason being that you could inadvertently void your conservatory's warranty, or even cause more damage to it.
Be sure to check whether your guarantee is still valid and always consult local conservatory experts before doing anything.
1. Damaged or deteriorated sealant between panes
Damaged or degraded sealant between the roof panes is a common cause of a leaky conservatory.
Repair!
If it's a relatively new roof it may be a simple case of removing any dirt and debris and resealing the roof panes with a high-quality sealant.
Replace!
If the roof is over 10 years old, has been leaking over an extended period of time and is misting up in-between the panels, it's highly likely that the seals have cracked and caused the double-glazed panels to fail. In this situation, we would advise looking at an energy efficient conservatory roof replacement.
2. Damage to the actual glass
Thermal stress and extreme climate conditions can be destructive forces to glass roofed conservatories.
Replace!
If the glass itself has become damaged, the glass panel (and probably those around it) will need to be replaced. If this is due to extreme climate conditions, it may be worth considering a tiled roof conservatory roof replacement; for enhanced stability, thermal efficiency and acoustic protection.
3. Polycarbonate conservatory roof is leaking
Tired polycarbonate conservatory roofs are prone to moisture exposure and leaks.
Replace!
To get the most out of your conservatory space whilst avoiding lasting structural and electrical damage, we would always advise a conservatory roof replacement upgrade to classic glass, cosy tiled or enlightening lantern roof design.
Re-energise your lifestyle with a charismatic conservatory roof replacement
Leaving leaks for too long will inevitably cause damp and mould, potentially cause and aggravate health problems and damage furniture and flooring too. If you're still having difficulty differentiating between a leak or condensation or whether you need to repair or replace your conservatory roof, contact us for expert advice and support. We're based in Newton Abbot and serve the whole of South Devon, view the areas we serve to see if we're able to help you improve your home.
Related to this post: Why should you replace your conservatory roof?