As the winter approaches our homes need to be ready to buckle in for the harsher environments that they will be exposed to. Namely so, wind, harsh rain and generally bad weather are the main culprits that cause problems to our conservatory roofs and guttering, often resulting in repairs. The roof is the most vulnerable part of any conservatory because it is the part that is completely exposed to the elements.
Sadly, you can't avoid all roof repairs, but you can make sure you invest in a conservatory roof that will stand the test of time such as our Supalite roof that is designed to allow for extra insulation and weatherproofing properties. In the meantime, throughout this article, we aim to inform you of some tell tale signs and key areas that usually lead to a conservatory roofs' demise.
Slipped Roof Panels
Any open gaps at the top of the conservatory roof are known as slipped panels. Slipped panels create a gap at the ridge of the roof allowing unwanted water ingress into the structure, as well as unsightly debris and insects.
Polycarbonate roofing doesn't pose an immediate threat as it's relatively lightweight however, glass roofing can be extremely dangerous as each glass panel can weigh up to 10 times heavier than polycarbonate and it could slip unexpectedly into the garden. This can be caused by the bond holding the panes together breaking down due to moisture eventually causing to one pane to slip.
This can be remedied by sliding the panels back into place, applying new adhesive on the spacer bar that separates the panes and replacing or fixing any broken conservatory end caps. Although we would only recommend this method for newer conservatories as once moisture has built up for a while in older conservatories it is common that many panels will undergo this same problem and will inevitably need replacing or may even cause you more issues – so it could be cost effective to invest in a replacement roof.
Further reading for cost effectiveness of a replacement conservatory roof:
3 ways a conservatory replacement roof will help you save money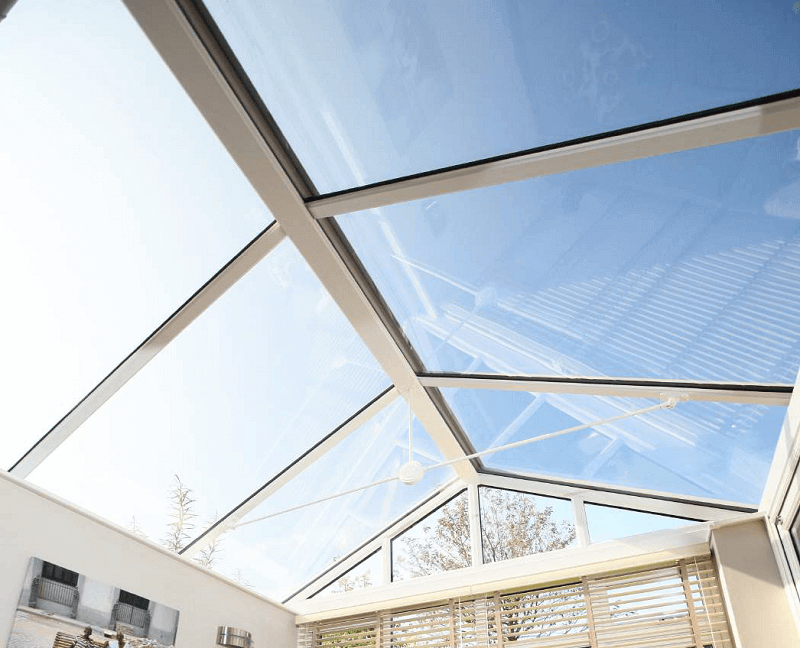 Misted/Discoloured Panels
In a typical polycarbonate roof, it is common for the panels that allow light in to become a dirtier yellow colour over time in contrast to their former gleaming, sparkling past. This happens naturally over 10-20 years due to excess weather damage and Ultra Violet (UV) rays from the sun, leading to the polycarbonate roof to become brittle.
Discoloured panels are a  clear early warning sign that your roof is past its sell by date and is need of replacement as the next stage of failure is cracking and puncturing caused by hailstone penetration due to the conservatory roof now being brittle. Unfortunately, this cannot be repaired because the plastic is now brittle and lost it's UV protecting properties and would have to be replaced.
Solutions for what is the best conservatory roof replacement
Guttering
It could very well be that your guttering has suffered some damage in the weather meaning it could be cracked or warped now. Or without regular upkeep, the guttering may have become blocked for a prolonged time leading to excess leaking onto the roof. Left untouched this can lead to cracking of the external framing and degradation of the integrity of the conservatory.
This can be solved by replacing the guttering system itself however depending on the state of your conservatory, you might find that some conservatory repairs just aren't worth it as usually with water damage, it never stops at just one problem and can be just the tip of the iceberg in some scenarios.
Get in touch with renaissance conservatories for a free quote to assess your situation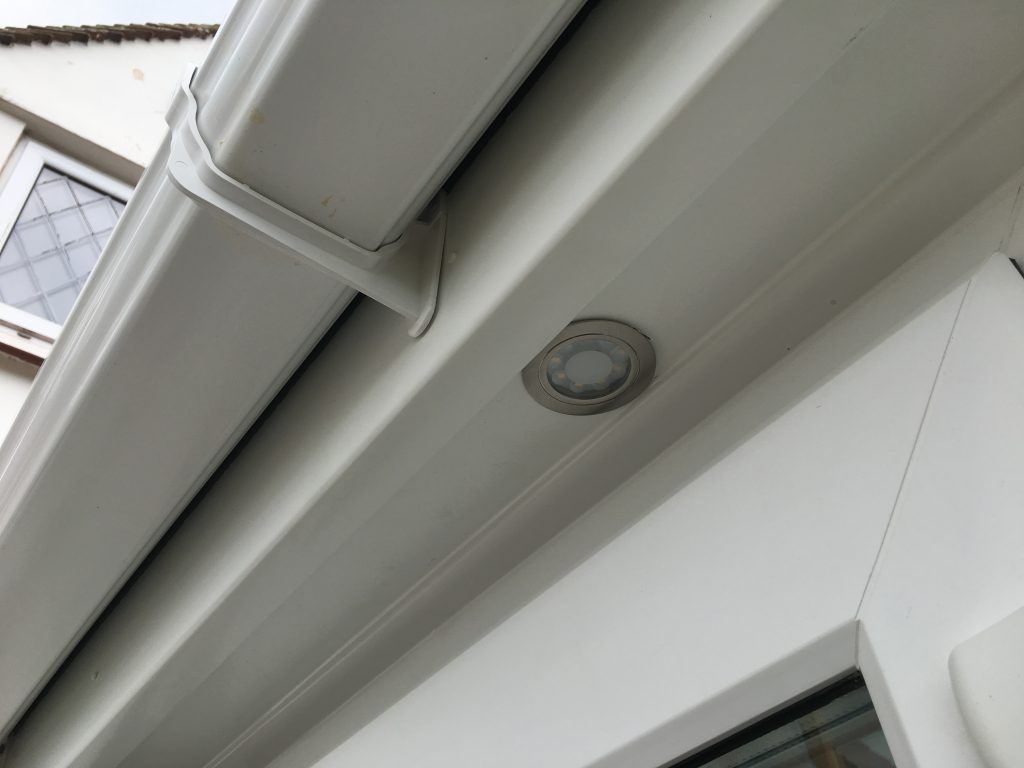 Leaking Roof Vents
Leaking roof vents are a common problem on conservatory roofing. While effective ventilation will greatly improve internal air quality by removing the possibility of condensation build up, making your conservatory a more comfortable space; these vents can often be the cause of leaks, notoriously known for doing so as they age.
Ideally, roof vents should be checked bi-annually to assess their condition, ensuring that the seal is still solid and that the vents are properly insulated. If there are signs of corrosion, rainwater can quickly find its way into your conservatory roof and cause leaks and moisture build up leading to slipped panels, preceding to more expenditure and more noteworthy, can lead to a build-up of black mould which is particularly bad for the respiratory system.
If this has been an on-going problem for many years the problems may have multiplied too far and could require a roof replacement otherwise if you've purchased a conservatory with Renaissance Conservatories recently, an inspection of seals and insulation can be undertaken and replaced if necessary.
Find out more tips from our experts below:
Top tips on how to stop your conservatory roof from leaking
Bespoke conservatory roof replacement for conservatories across the South West
Here at Renaissance Conservatories, we specialise in creating bespoke conservatories to suit you. That's why our customers return to us time and time again to get roof replacements. View our gallery for inspiration for your conservatory, contact us on 01626 333393 book a design consultation or get a quote from our team of experts today.
Read our related blogs:
5 tips to make sure your new conservatory roof will be installed correctly
Do you need planning permission to replace your conservatory roof?