Has your conservatory roof started leaking leading you to want to replace your conservatory roof? Are you worried about needing to obtain planning permission and your home improvement project turning into a bigger project than first thought?
Don't be worried – a lot of our customers felt like this too.
That is before we shared our expert advice and guidance with them.
Can I replace my conservatory roof with a tiled roof?
In 2020, the planning regulations changed to allow people to change their conservatory roof to a tiled conservatory roof without the need for planning permission as they are covered under what is known as 'permitted development'. That is great news to you, we know.
That means that if you want to change your conservatory roof from a glass conservatory roof to a tiled conservatory roof, you will not need to apply for planning permission.
Regardless of this, you will still need to apply for building regulations. This is because a solid conservatory roof is deemed to be an actual permanent extension, rather than a glass conservatory roof or an orangery that is covered under 'temporary structures', meaning they can be exempt from needing planning approval and building regulations approval.
The good thing about applying for building regulations is that it will give you the peace of mind that your existing conservatory framework is structurally sound and can support the weight of your new tiled roof.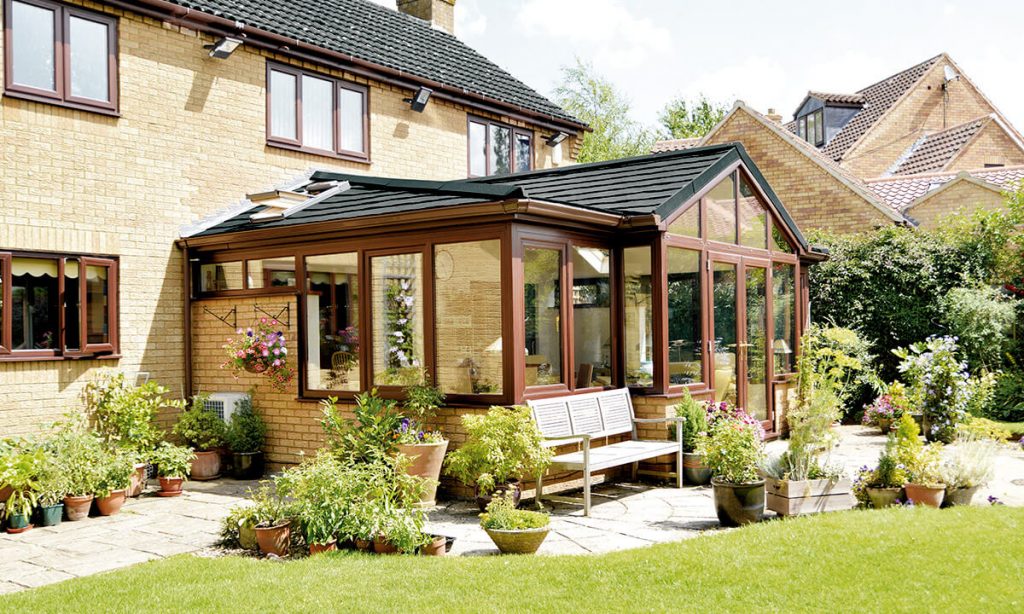 Is it worth replacing my conservatory roof?
Yes, most definitely! We believe that there are three main benefits of replacing your conservatory roof; improving your energy efficiency and giving you a more comfortable conservatory that you can use all year round without worrying about temperature fluctuations being two of them.
Breathe some life into your Devon home again by buying a conservatory roof replacement
If your conservatory is past its best, never fear. The majority of conservatory issues can be solved with a simple roof replacement. So yes – replacing your conservatory roof is worth it. Get a quote from us now or contact us today and one of our expert team of specialists will be on hand to support you.
Read our related blogs:
Do you need planning permission for an orangery?
How big can you build a conservatory without planning permission?