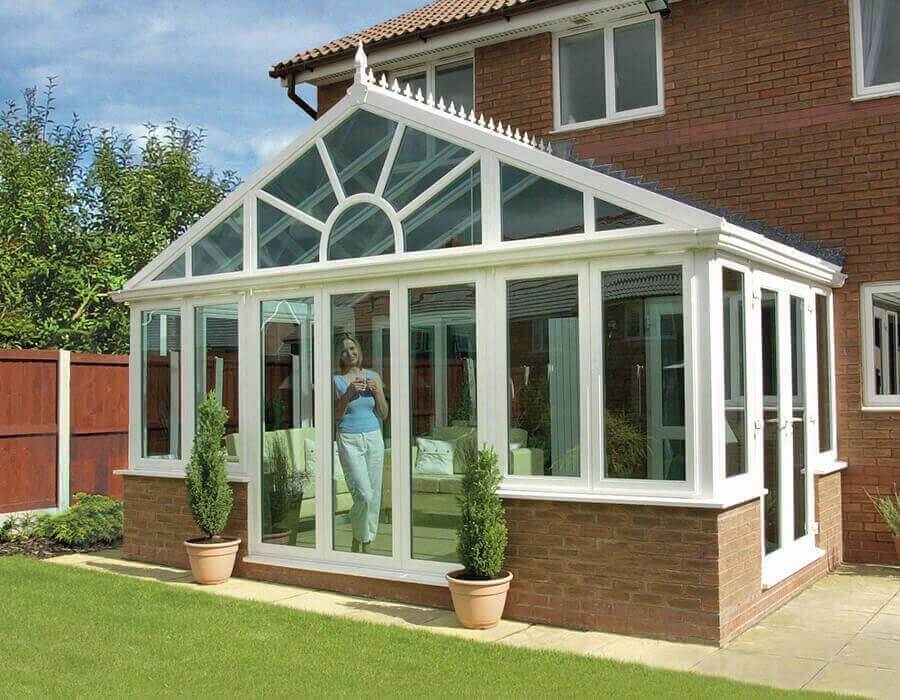 Conservatories are meant to be a cosy and comfortable sanctuary away from the stresses of the world outside, a space that you can enjoy regardless of the weather and a safe place where you can unwind. But what if your conservatory roof has started leaking? What should you do?
First, you need to identify how many leaks there are and where they're coming from. Is your conservatory roof leaking because of the tiles? Is it leaking because of the sealant? Is it leaking because of old age? Before attempting to determine what the problem is, you should consider hiring a conservatory ladder – conservatory roofs can be hazardous and it's best to make sure you're safe and secure.
In the meantime, here's our top tips on how to fix a leaking conservatory roof:
Seal any potential holes in your conservatory roof
If you identify that your conservatory roof is leaking because of broken tiles, or a crack in the glass, you could go for a DIY fix of sealing the gaps.
This involves applying a strong sealant around the problem without having to remove anything.
So, how do you seal a leaking conservatory roof? To do this:
very carefully climb the conservatory ladder to reach the problem area (please make sure someone is holding the ladder at the bottom for extra protection)
remove all dirt and debris, spray an appropriate cleaner on the leaking area
wipe clean with a soft cloth.
then apply a flexible outdoor glass sealant over the leaking area and allow to dry
to finish, wipe the area clean with a soft cloth to make sure that everything is sealed.
However, something to bear in mind is that DIY conservatory roof replacements can be a bad idea for a few reasons, one of them includes only providing a short-term solution to your conservatory roof leaking. Therefore, it is always best to contact a conservatory specialist to provide an efficient solution to your conservatory roof leaking and make sure that it doesn't become a recurring problem.
Replace your conservatory roof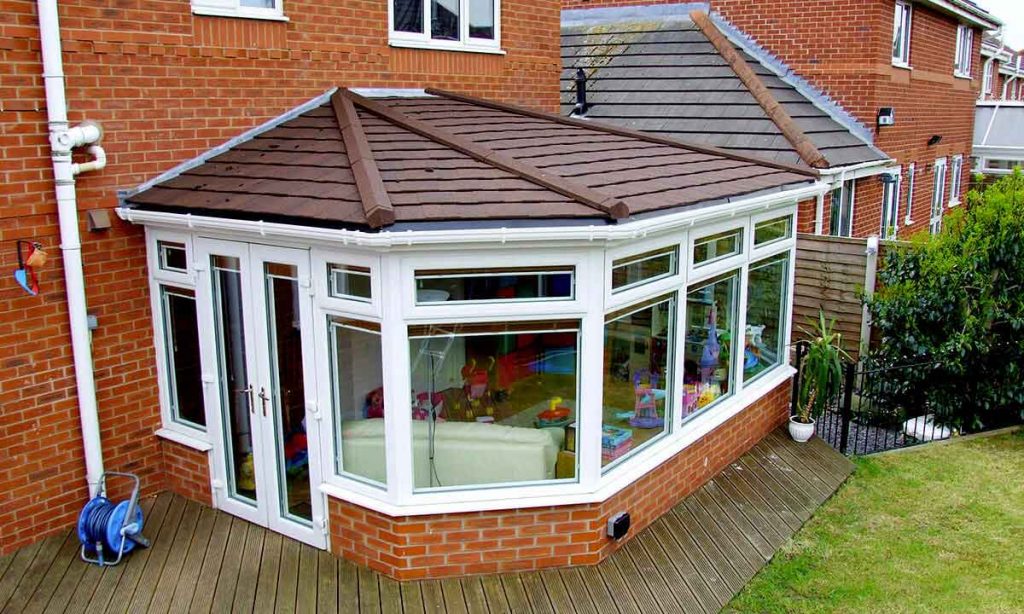 Depending on where your conservatory is leaking will depend on the amount of repairs it needs. For example, if your conservatory roof is leaking from the conservatory panels themselves, a cracked glazing unit, or an underperforming seal it will need extensive repairs. In this case, we'd strongly advise a high-performance conservatory roof replacement to avoid any further problems in future.
Is it worth replacing your conservatory roof? Yes, it is! There are 3 benefits of replacing your conservatory roof – including saving you money!
Depending on your personal preference, we can replace your roof with a high-quality double glazed roof or a warming tiled roof. What's even better is that an energy-efficient roof will help keep your energy bills down and ensure that you can use your conservatory all year round. You can have the confidence that you won't need to abandon your conservatory once the weather changes.
What's even better, thanks to our team of highly skilled professionals, a conservatory roof replacement by Renaissance Conservatories is efficient and time conscious. This means that our team will cause minimal disruption to your daily routine, and the result will be a beautiful bespoke conservatory roof.
But don't simply take our word for it, read our replacement conservatory roof case study in Paignton.
Is a leaking conservatory roof covered by home insurance?
Generally, conservatories should be covered by building insurance because they become a part of the building structure. Something to bear in mind, however, is that building insurance tends to cover sudden damage. This means that a leaking conservatory roof caused by general wear and tear overtime may not be covered. To double check if your conservatory roof is covered, we'd recommend that you check the contents of your insurance policy or alternatively, contact your home insurance provider for further guidance.
Buy a bespoke conservatory to suit your home in Devon
Here at Renaissance Conservatories, we specialise in creating bespoke conservatories to suit you. Throughout the buying process, we'll provide CAD design drawings to help you bring your vision to life. And with many designs and colours available, the possibilities with a conservatory are endless. View our gallery for inspiration for your conservatory, book a design consultation or get a quote from our team of experts today.
Read our related blogs:
What's the best conservatory roof replacement?
How do you reduce rain sound on a conservatory roof?
5 tips to make sure your new conservatory roof will be installed correctly