In the heart of Devon is the beautiful market town of Newton Abbot. Approximately 15 miles from the picturesque countryside of Dartmouth National Park, the historic town is home to Mr and Mrs Allen.
Mr and Mrs Allen got in touch with us to renovate their deteriorated conservatory. Their conservatory was not a comfortable nor an inviting space to use, due to it mirroring a freezer in winter and a sauna in summer. Working closely with the couple, we transformed their once wasted space into a cosy dining area that can be enjoyed for decades to come.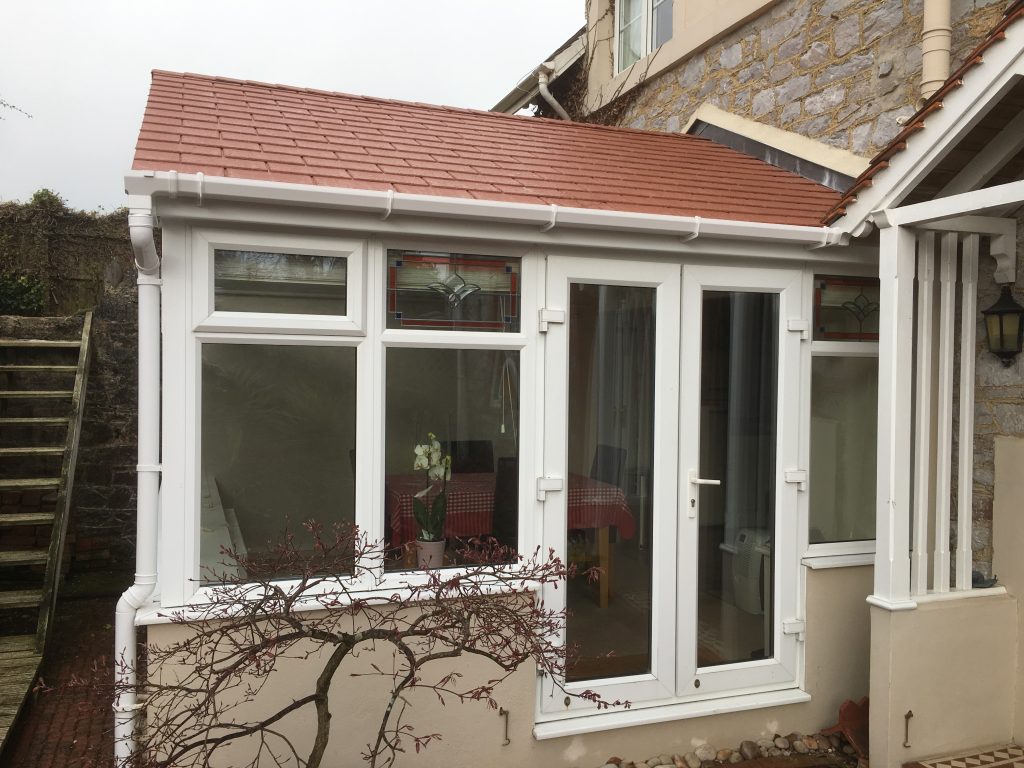 Upgrade your conservatory with a tiled roof
As a SupaLite approved installer, we are exceedingly skilled in fitting this popular conservatory tiled roof system, which is why we suggested this solution to Mr and Mrs Allen. By replacing the roof of their conservatory with a tiled roof they will be able to maintain the perfect temperature all year round, with impressive U-values of 0.18. In addition to its incredible thermal performance, other benefits include:
can be fitted onto any shape conservatory
can add value to your home thanks to increased usability and aesthetic appeal
your conservatory will look more like a premium brick extension
the choice of 3 coloured tiles or 5 coloured slates.
Mr and Mrs Allen selected red brick Tapco slates for their low water absorption and mould resistant qualities. The slate adds a rustic charm to the conservatory and, in addition to replacing the roof, we also installed a new gable uPVC frame and added internal spotlights fitted into the ridge.
It cannot be denied that the SupaLite roof system really has transformed their conservatory's appearance and made it feel like a natural extension of their home!
Do I need to get planning permission to install a tiled conservatory roof?
Planning permission is normally not required to install a SupaLite conservatory roof, as long as the conservatory meets building regulations. However, if your existing conservatory needed permission you may need permission to change the roof. You can check via the planning portal.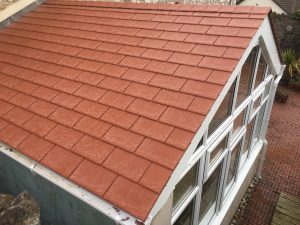 Premium tiled roofs for conservatories in Devon
Here at Renaissance Conservatories, we install premium extensions for homeowners across South Devon who are looking to boost their home's kerb appeal & extend their space. We've transformed homes with high-quality conservatories, orangeries, and double glazing for many years now and, due to our expertise, the Allen's have recently placed an order with us to replace all of the glass in the windows of their home in the near future.
For more information about our glazing products, contact us today and one of our friendly professionals will be in touch!
Read our related blogs:
Case study: aluminium conservatory & supalite tiled roof in Teign Village, Devon